Welcome to our first Holiday Guide for Hudson County!
This year we have so much to be grateful for and shopping small is more important than ever!
Check out these local businesses, support local and let's enjoy this year's holidays as one for the books (literally!).
Happy holidays!
321 Communipaw Ave, Jersey City, NJ 07304
Luna de Papel Craft Kits: Holiday ornaments are always more special when they are made by you and your little ones.
These wonderful craft kits can be purchased online
_________________________________
Hazel Baby & Kids – Flagship
199 Montgomery Street
Jersey City, NJ 07302
(201) 369-1999
Hazel Baby & Kids
17 McWilliams Pl
Jersey City, NJ 07302
(201) 918-5557
______________________________________
Natural, vegan, affordable skincare created by Women of Color for Women of Color. Inspired by folk beauty rituals across the African Diaspora. All natural face cleansers, serums, clay masks, multi-purpose balm moisturizers, and hydrosol toner. All skin types.
Pholk Lab location: 203 Monticello Avenue, Jersey City NJ 07304
Tagline: soul food for the skin
About: Natural, vegan, affordable skincare created by Women of color for women of color. Inspired by folk beauty rituals across the African diaspora. All-natural face cleansers, serums, clay masks, and multi-purpose balm moisturizers and hydrosol toners. All skin types.
Online only!
Additional:
*Local Delivery Available through partner
GoFlyy
(only customers that are eligible will have option on website)
Monday-Saturday order before 12pm for same day delivery to door step. Sunday orders go out next day!
________________________________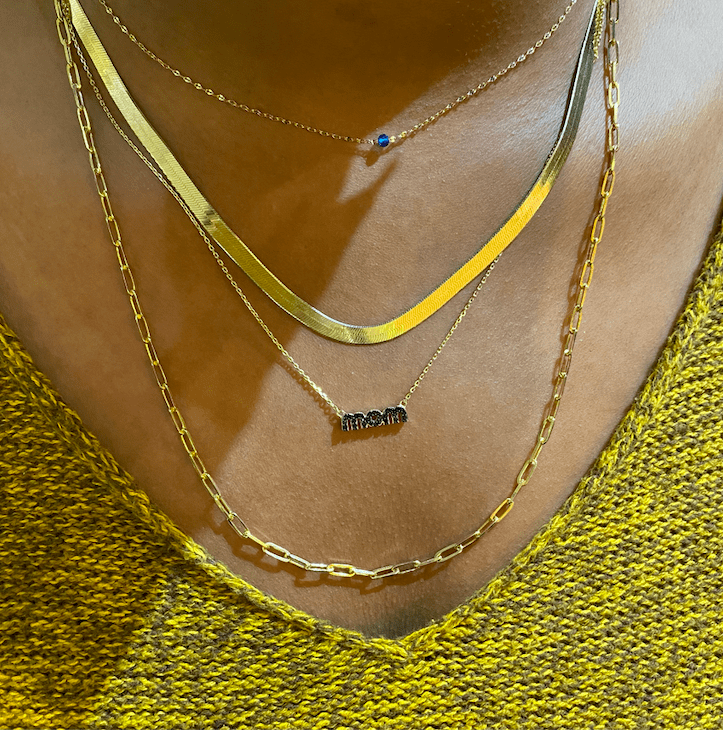 Your #1 jewelry and accessories boutique located in Hoboken, Jersey City, & Montclair, New Jersey.
___________________________________
My Gym was born out of our passion to teach children in a fun, physically engaging environment.  We offer mommy and me classes, gymnastics, martial arts, ballet, camps and birthday parties.
We do Gift Certificates for the Child that Has It All! 
Locations: 
My Gym Hoboken: 720 Monroe St, 3rd floor, Hoboken                                                                         @mygymhoboken
My Gym Jersey City: 252 9th Street, lower level of St Michael's Church in the Hamilton Park area    @mygymjerseycity
My Gym River Road: 8400 River Road, North Bergen.                                                                         @mygymriverroad
_____________________________________
Play Eat Learn Party Shop
250 Old River Rd, Edgewater, NJ 07020
800-552-4429
In a world where parents have no choice but to raise children without the help of the village, The Village arises in a modern form.
The Village is a supportive and nurturing play cafe that provides parents a comforting Montessori-styled space where they can bond with their little ones.  
PLAY: Book an hour of private play and enjoy a safe, clean, private space with your littles for only $30 per hour for up to 6 guests. 
EAT: Snack on an avocado toast while you sip on a freshly brewed La Colombe latte.  We can't forget about our littles; from frozen hot cocoa to grilled cheese the options are delicious.
LEAR
N: Form a pod, join a pod, or meet new mamas in a Mini & Me class, whatever you choose your little ones will certainly grow and develop in a safe and clean environment.  Bilingual Spanish Art Classes, Literacy and Math pods, Arts & Crafts classes, Mini and Me classes are just some classes offered at The Village.
PARTY: Celebrations are not canceled, they are just a little different this year.  The Village has been a joyous place for so many families that choose to host their birthdays in a safe and clean environment.  The Village offers three party packages starting at $300, make lasting memories with your family while you enjoy a stress-free customized process.
SHOP: From all-natural wooden toys to handmade cashmere coats and hats, The Village Shop has been curated by mamas who value quality, sustainability, and ethical sourcing.  Shop local, shop fair-trade, shop eco-friendly, shop guilt-free! Visit our store or shop online  www.thevillageedgewater.com
______________________________________
We knew there had to be a better way to glowing, healthy skin than all day at the spa, plastic surgery or expensive products with empty promises.
Meet Attain.
Take advantage of these fabulous specials now through December 25th!
720 Monroe St, Ste E407, Hoboken, NJ 07030
________________________________
60 4th St Hoboken NJ 07030
Brookeandbel.com
Brooke Stowers + Samantha Belfer Braham met as buyers at Saks Fifth Avenue and quickly discovered their shared entrepreneurial spirit. As the years went by working side by side, they realized they also had a similar vision and passion to bring something exciting to their local retail market.
Brooke + Sam's mission is to create a highly curated shopping destination that caters specifically to Hobokenites. At Brooke + Bel, looking and feeling your best is their priority. One size does not fit all. They believe shopping is about connection and giving everyone a personalized experience.
__________________________________
Your JC Urban Oasis: www.suitetee.com
172  Newark Ave, 2nd fl. Jersey City, NJ 07302
We currently offer virtual classes and events only:
– cooking classes 1 class / $17, 4 pack/$58
– after school cooking program
– private group events
– birthday parties
AND we are also introducing baking mixes ($19.99)!
Each box has 1 scone baking mix (chocolate or cranberry, need to add wet ingredients), a small mixing spoon, a small whisk and surprise 2 cookie cutters! We offer free delivery in Jersey City, $3 delivery to Hoboken.